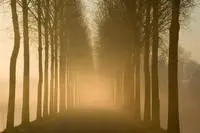 Therapy or coaching is a special collaboration between you and me. Life can be complicated, confusing and disappointing. And sometimes we just get stuck.
You are not alone on this path once we begin to work together. I listen deeply to really understand what's bothering you and to pick up on clues as to how we can transform your issues.


My style is warm, empathic and interactive. I integrate and honor many psychological approaches in my work ever mindful that we are all striving for wholeness and yearning for acceptance of our authentic self.

I tailor your therapy to your needs. I'm equally adept at working with clients with deep wounding needing longer therapy, as well as those who need some problem solving, support and new strategies for a more recent problem. My therapy skills dovetail effectively with my life coaching skills for those seeking coaching.

My commitment is to your personal growth and well-being, so if you're interested, I'll use talk therapy in addition to other techniques. Approaches may include:
Jungian, Cognitive/Behavioral, Psychodynamic, Emotionally Focused Therapy (EFT), Gottman, Family Systems, Art Therapy, Dreams, Meditation/Breath Work and/or different types of Energy Work. Play therapy is used for children with periodic parent consultation.

Coaching services are offered separately or coaching techniques can be integrated into therapy services.

I'm regularly amazed at the positive change I've witnessed in my clients. And, I'm heartened by the resilence of the human spirit when people get the support they need.