Relationships are at the heart of our human experience and central to our sense of well-being. When your relationships are satisfying, it provides a buffer against life's everyday challenges and difficulties.

If you're experiencing couple or relationship disappointment or distress, reaching out for help can make all the difference. By seeking help, you acknowledge just how important these primary relationships really are to you.
I work with a broad array of couples (and other relationships,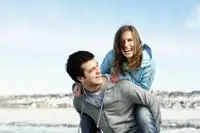 like parent/child, siblings, etc.). I hold and honor the conflicting viewpoints from each person without taking sides. Each person feels heard, respected and understood while working through key issues.
Your relationship may be caught in common, but unhealthy patterns creating repetitive, negative cycles. But most couples (and parents/children) can refocus toward new approaches with guidance, support and practice.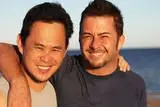 I integrate several therapeutic approaches for relationship work, including, but not limited to: Emotionally Focused Therapy (EFT), Attachment based therapy, Gottman approaches, Cognitive Behavioral therapies and of course, Systems theory.
I'm also keenly aware of each individual's underlying striving for wholeness and a deep desire to be understood and accepted within their primary relationships.
Please contact me with any questions you have about couples and relationship therapy. I look forward to hearing from you.