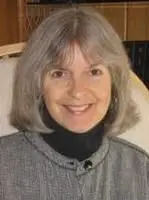 I'm a Licensed Mental Health Counselor in Washington providing psychotherapy and coaching for over 20 years, both in private practice and community clinics. I offer therapy and coaching services by video conference, by phone and in person.
I understand the huge difficulties that making changes entail. Becoming a psychotherapist and coach was the culmination of a major life transition for me after working in the business and teaching professions. I think of myself as a gentle guide on the journey of life, helping clients deal with challenging issues they are grappling with while encouraging change, as they are ready and able to embrace it.
My training and perspective is unique. My graduate degree and later training integrates and honors a mind, body, spirit connection. I also completed substantial post graduate work for Counseling Psychology Marriage and Family licensure (Jungian focus). Later, I completed coach training and work with clients throughout the U.S. providing coaching services. Before settling in Seattle and then Edmonds, WA, I lived in the Midwest, on the East Coast and in California.
I believe deeply in the resilience of the human spirit and the power and possibility that change can offer. I want to help you improve your life so you can begin to live the life you long for.