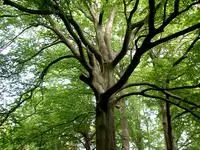 Is therapy or coaching right for me?

People seek professional help for many reasons, for short or long term issues. You may be experiencing relationship issues, or anxiety or depression. Or you may be stuck in a repetitve pattern, or maybe there's an unexpected change in your life such as a divorce, a death, a chronic illness, or a work or family transition. At times we feel something is missing from life and we're ready to pursue personal growth, including seeking more meaning in life or a more authentic, personal path. And then, there are times when we're so discouraged that we feel that there is no answer or resolution that we can see; this is a time to try therapy.

Working with a therapist or coach encourages reflection and provides insight, support, and new strategies for your challenges. Therapy or coaching is right for anyone interested in getting the most out of their life by taking responsibility, creating greater self-awareness, and change.

Do I really need therapy or coaching? I can usually handle my problems.

Everyone goes through challenging situations , and while you may have successfully navigated through other difficulties you've faced, seeking support when you need it is courageous. You're making a commitment to change your situation and the benefits are long-lasting.

How can therapy help me?

Psychotherapy can provide enhanced coping strategies for issues such as depression, anxiety, relationship troubles, unresolved childhood issues, grief/loss, chronic illness and stress. It can help you process and heal old emotional wounds enhancing personal growth and interpersonal relationships. Therapy can provide a fresh perspective or point you in the direction of a solution to a problem. Some benefits include:
Attaining a better understanding of yourself, your goals and values
Improving your relationships
Helping you cope with challenges & limitations of chronic illness
Learning new ways to cope with stress and anxiety
Managing or resolving emotional pressures of anger, grief, loss, depression, etc.
Changing old behavior patterns; developing new, healthier ones
Improving self-esteem and boosting self-confidence
Finding resolution to your intial problem
Finding deeper meaning in life, finding your unique, authentic path

What is therapy like? (Ask me more about Coaching or click on About Coaching tab)

Each therapy session uniquely caters to your needs. Most clients schedule weekly 50 minute sessions until issues are resolved. However, for some, every other week therapy can work. Therapy can be short-term or longer-term, addressing more complex issues or personal growth. Here are some things you can expect:
Compassion, respect and understanding
Perspectives to illuminate negative patterns or feelings
Strategies for enacting change
Effective techniques and practical guidance
Support on your unique life journey
Is therapy confidential?

The law protects the confidentiality of all communications between a client and psychotherapist. No information is disclosed without prior written permission from the client. The legal exceptions are: suspected child abuse, dependent adult or elder abuse. Or, if a client threatens bodily harm to another person or her/himself, the therapist is required to notify police.