Welcome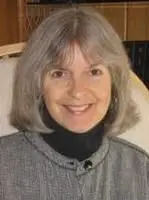 Are you dissatisfied with your relationships?
Experiencing anxiety or depression ?
Overwhelmed, stressed or going through a difficult transition?
Coping with the difficulties of chronic illness?
Lonely, isolated, experiencing loss ?
Parenting or family challenges?
Feeling stuck in old patterns or unable to move forward, and somewhere deep inside you know its time for change?
Yearning for a more authentic, meaningful life?
What keeps you from the life you long to live?

Let's work together to find out what stands in your way and work toward resolving it so that you can enjoy a more satisfying life. I've been practicing psychotherapy and coaching for over 20 years and am a Licensed Mental Health Counselor.
I offer appointments in my Edmonds, WA office, just north of Seattle. by phone or by video conference. My commitment is to enhancing your well-being and helping you make the changes in your life that you're seeking.
You've already taken the first step toward changing your life by considering therapy or coaching. I look forward to hearing from you.